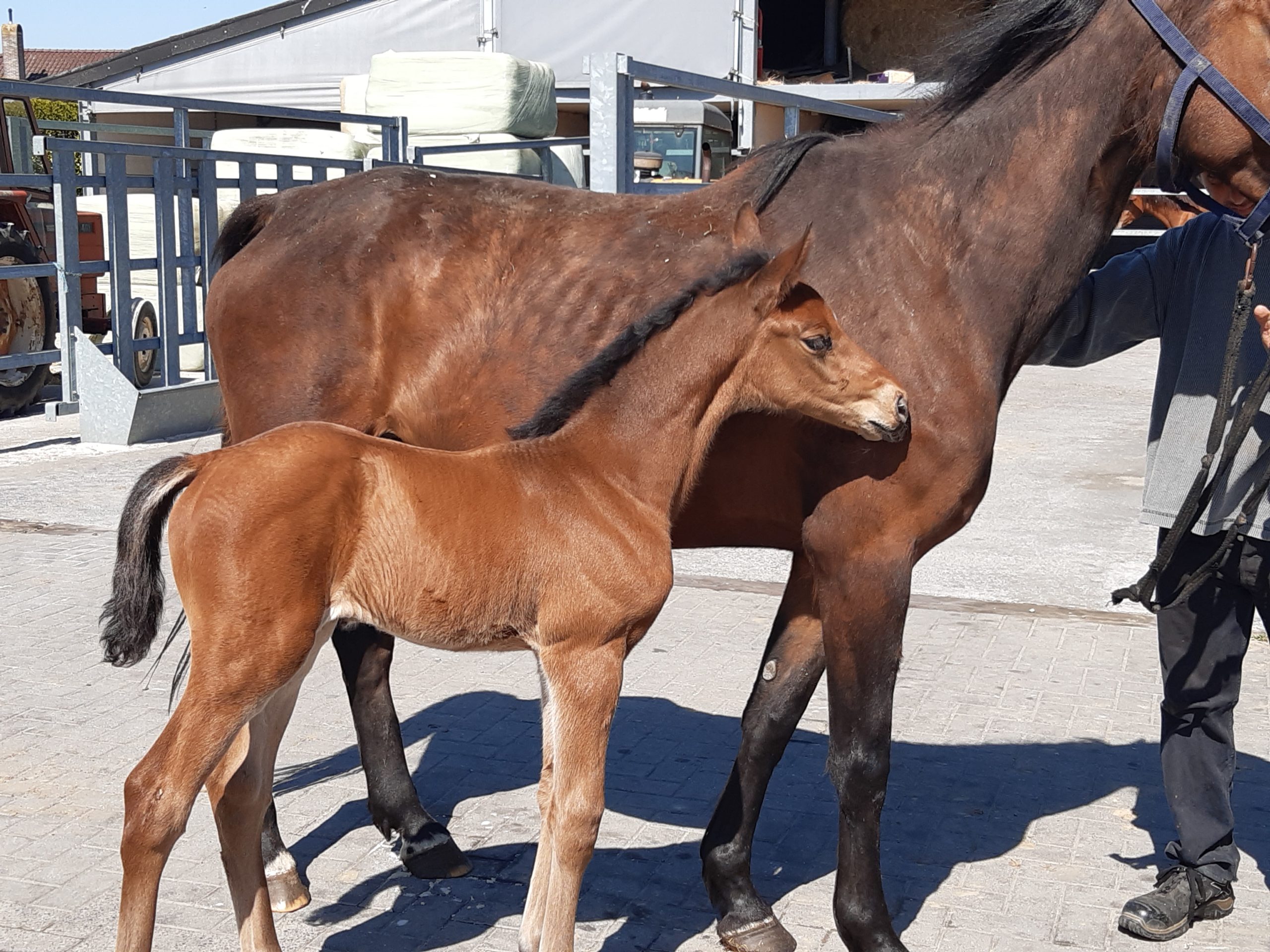 We needed a lot of patience but finally the foals start to come. At this picture you see a filly from eldorado vd zeshoek out of dallonia de tiji ( don't touch tiji hero x nonstop).
We 're also happy to announce the birth of a filly by Columbus Z out of romesse de tiji ( out of the famous electra van 't roosakker ) .
Two filly's from Omano BC saw the light of day last week . They are high-spirited foals with plenty of movements. We won't hesitate to use this stallion again!Their mothers nell d'hoogpoort and Karlina de tiji , both already gave one new embryo for next year with the stallions Don't touch tiji hero and el barrone 111.
We also had 1 filly and 1 stallion born by Don't touch tiji hero out of Idole and scarlina de tiji. The last mare already gave 1 embryo for next year from our very own Dr touch de tiji.
But the proud of our stable is the first born foal from our own stallion , Dr touch de tiji !!! It's a stallion out of Rallonia de tiji ( glasgow van 't merelsnest x nonstop). Pictures will follow soon !