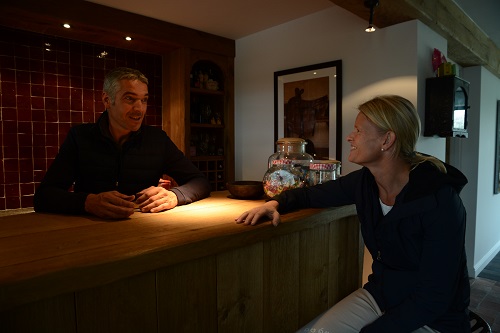 OUR VISION
It's all about patience... The patience to select the best stallion, the patience to experiment and the patience to let the horse develop itself into its full potential. We believe this is the way to create champions. Our goal is  to help them reach their full potential in order to compete at the highest level of the sport. When the time comes to sell our horses we pride ourselves in the fact that they have been bred, trained and taking care of in the best way possible.
If you can allow the horse to perform to its full potential it's surprising what you can achieve.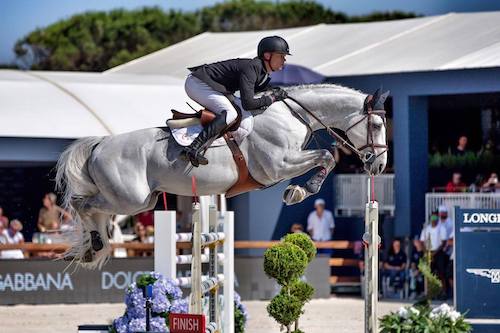 Hall of fame
Tiji stables has already won many prizes. For example, our breeding product Garfield de Tiji was already chosen as horse of the year, while in the same year we also received the 'Young Breeder Award'. But it does not stop there... Also Bull Run's Faustino, Sea Coast Don't Touch Tiji Hero and Flinstone de Tiji (now Hello Guv'nor) are bred by us.
Our projects are larger than our trophies and titles. We are constantly striving to further improve the quality of the Tiji breed.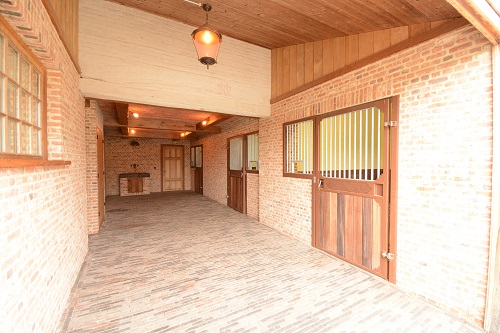 Infrastructure
Tiji Stables is a private stable located on the beautiful countryside of Kapelle-op-den-Bos, Belgium. Horses have always been a part of the family, starting as a passionate hobby and developing into a dedicated way of life. Although the sport is our main focus, we still put utmost importance in training our horses in a playful and honest way. Health and happiness of our horses have priority. We try to provide the perfect environment for developing the potential in young horses and shaping them into Grand Prix champions.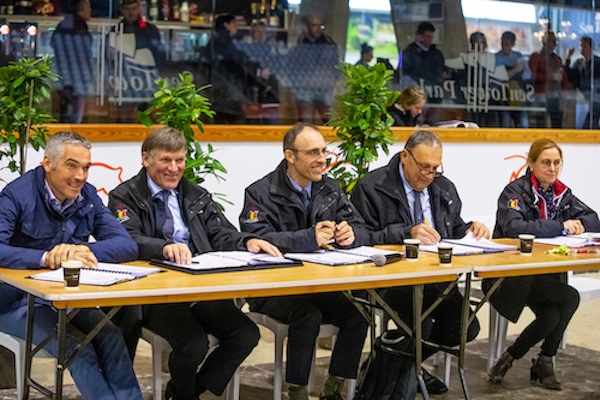 Tim van Tricht
Tim is born in 1977 and is married to amazone Jill Smits. They live in Kapelle-op-den-Bos. Tim is no stranger to BWP and the Belgian equestrian world. In 2017 Tim received the BWP Young Breeder Award thanks to the performance of his breeding products Faustino de Tili, Flinstone de Tiji (Hello Guv'nor) and Garfield de Tiji.
Tim is a blacksmith professionally and has breeding as a hobby. He bought his first breeding mare from his father. Tim calls his success beginner's luck.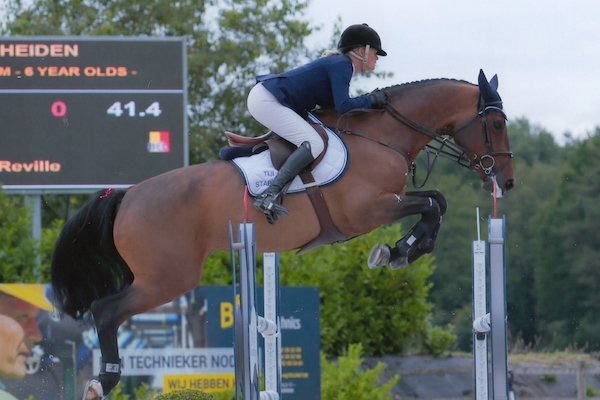 Jill smits
Born in 1977 in Antwerp, Jill Smits began riding at the age of 11. She further improved her riding skills when she started working at Stephex Stables and at Nieuwenhof (Marc Van Dijk). Jill has represented Belgium on numerous occasions in international jumping competitions and won several prices. She finished her international riding career in 2007, after she got pregnant of her son Emile. Later she also gave birth to her daughters Estelle and Clarisse. She is married to Tim van Tricht and together they are the owners of Tiji Stables.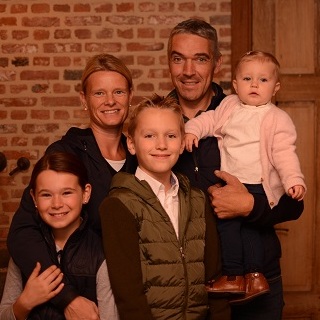 CONTACT US
If you would like more information about our horses or if you have any other questions, please do not hesitate to contact us. Fill in the contact form or contact us directly.
TIJI STABLES
Bredestraat 38
1880 Kapelle-op-den-Bos
Belgium
Jill 0032 (0)475 73 83 47
Tim 0032 (0)475 50 23 93