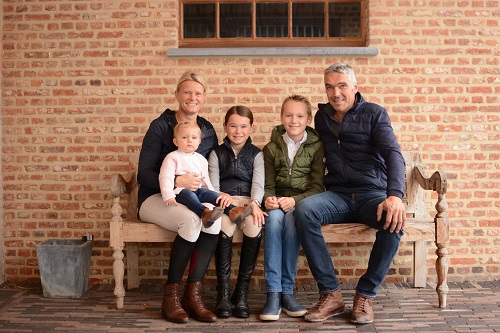 Born in 1977 in Antwerp, Jill Smits began riding at the age of 11. She further improved her riding skills when she started working at Stephex Stables and at Nieuwenhof (Marc Van Dijk). Jill has represented Belgium on numerous occasions in international jumping competitions and won several prices. She finished her international riding career in 2007, after she got pregnant of her son Emile. Later she also gave birth to her daughters Estelle and Clarisse.
She is married to Tim van Tricht and together they are the owners of Tiji Stables.
Jill runs the daily management of the stables. On top of this Jill trains their horses from the very beginning until top GP level, she is able to do this thanks to her riding quality and experience.
Because Jill has ridden many top level horses at GP's, she knows first hand what qualities a top level horse needs to possess. She also developed a natural intuition to recognize horses that have the ability to grow into GP level horses.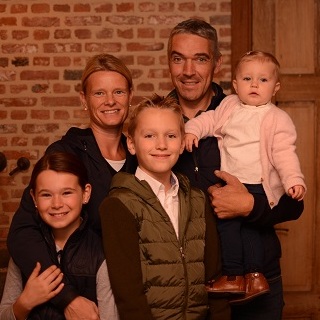 CONTACT US
If you would like more information about our horses or if you have any other questions, please do not hesitate to contact us. Fill in the contact form or contact us directly.
TIJI STABLES
Bredestraat 38
1880 Kapelle-op-den-Bos
Belgium
Jill 0032 (0)475 73 83 47
Tim 0032 (0)475 50 23 93