Tiji Stables has already won many prizes. For example, our breeding product Garfield de Tiji was already chosen as horse of the year, while in the same year we also received the 'Young Breeder Award'. But it does not stop there... Also Bull Run's Faustino and Flinstone de Tiji (now Hello Guv'nor) are bred by Tiji Stables.
Our projects are larger than our trophies and titles. We are constantly striving to further improve the quality of the Tiji breed. From the day our horses are born it's our goal to help them develop their full potential in order to compete at the highest level of sport. When the time comes to sell our horses we pride ourselves in the fact that they have been bred, trained and taking care of in the best way possible.  And the fact that this is confirmed by the many prizes our horses win, makes us very proud. We would like to share some of these results with you.  
OTHER HORSES FROM TIJI STABLES
We are still a young breeder. Many of our horses have just started in the professional sport. The first results are only just coming in. We are very proud of these results and we can't wait to see more of our horses on television.
PRIANTI DE TIJI
(Gelding, 2015)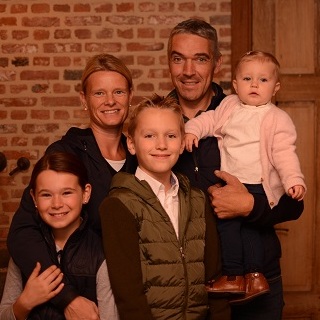 CONTACT US
If you would like more information about our horses or if you have any other questions, please do not hesitate to contact us. Fill in the contact form or contact us directly.
TIJI STABLES
Bredestraat 38
1880 Kapelle-op-den-Bos
Belgium
Jill 0032 (0)475 73 83 47
Tim 0032 (0)475 50 23 93