Successful family weekend for Sea Coast Don't Touch Tiji Hero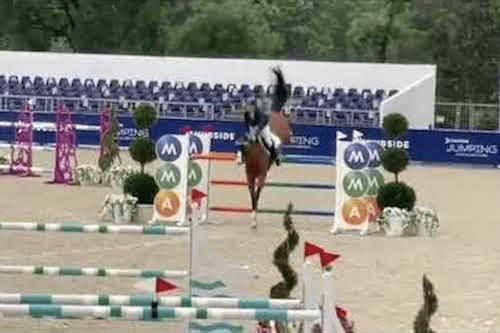 That the offspring of Don't Touch stand out is no longer a secret, just as the reason is no secret. It is the result of a well-seasoned lineage of outspoken and exceptional genes that inherit generation after generation. There are few bloodlines that produce sport horses as consistently and consistently as progenitor Laska III (Caretino x Landgraf I), grandmother of Don't Touch.
That Don't Touch and Akarad Hero Z both descend from China Touch Hero (Chin Chin) is no coincidence. Indeed, China Touch is a daughter of Laska III and her offspring is phenomenal without exaggeration. This weekend her son Gracieux du Pachis (Tinka's Boy) won the CSI 3* GP in Sentower Park with Julien Epaillard. His full brother, by the way, is Tinka's Hero Z who jumps 5* with Simon Delestre. And then this weekend there was Verdini D'Houtveld Z (Verdi TN), also a son of Laska III, who finished third in the international GP of Tryon. Breeding does not have to be a coincidence, with Don't Touch you can also choose for certainty. The results of his dam and granddam speak for themselves.