Fatal fracture for Joker du Seigneur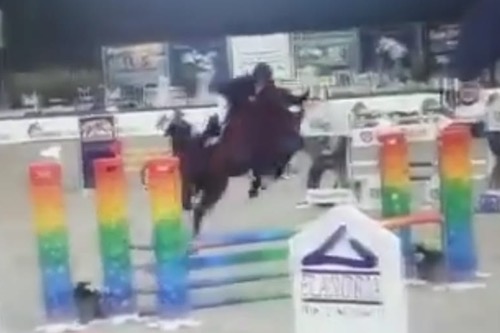 Today we had to say goodbye to our talented and intelligent stallion Joker du Seigeur. We strongly believed in his qualities. He suffered a leg fracture in the meadow which was so serious that we had to make the difficult decision to put him to sleep.
We will miss him enormously. Like all our horses, he was a part of our family. We are intensely sad and cannot believe it. All we have left of him is frozen sperm but we hope that this will allow him to live on in beautiful new horses. Fortunately, we still see his amazing movements in some of our foals such as Top Gun de Tiji, Talitha de Tiji and Take it Easy de Tiji. Joker du Seigneur has become 5 years old.