Don't Touch Tiji Hero second best black type sire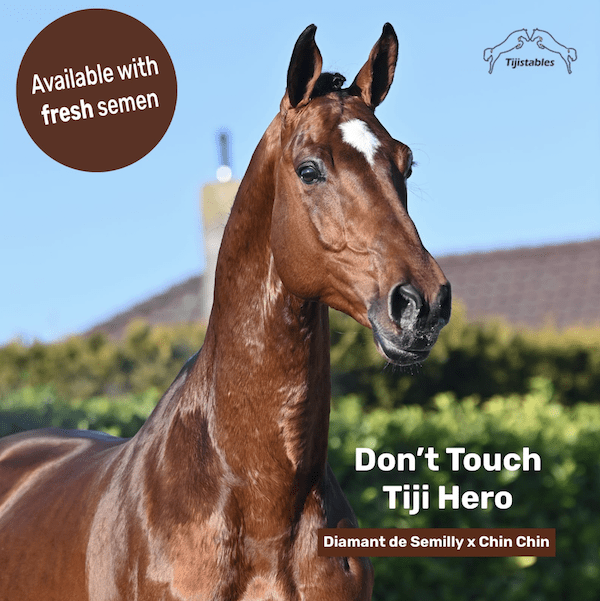 Hippomundo's statistics provide relevant information for the breeder. From the ranking of stallions with the highest percentage of 'black type' offspring, our Don't Touch Tiji Hero is in second place. The ranking is based on offspring up to 8 years old. And let that be exactly the oldest offspring of Don't Touch. The statistics show that Don't Touch has a score of 43.5%, which concretely means that with Don't Touch you have one chance in two to breed a black type.
That Don't Touch ranks second is not surprising when you look at the results of his sons and daughters. At the recent World Young Horse Championships at Zangersheide, Don't Touch was supplier to no fewer than seven offspring. And they did more than participate. Consider his son Dourkan Hero Z who became vice world champion in the seven-year-olds. That was with Christian Ahlmann, who brought out Do You Du Seigneur Z in the six-year-olds. A son of Don't Touch Tiji Hero that Ahlmann bought at the Z Quality Auction.
Puskas de Kalvarie (out of a For Pleasure dam) also stood out in the seven-year-olds, with Gilles Thomas. Currently, Jérôme Guery is active in Oliva with Diamond Touch, the full sister of Don't Touch. The bloodline of Don't Touch clearly leaves its mark on breeding.